National Addiction Professionals Day during National Recovery Month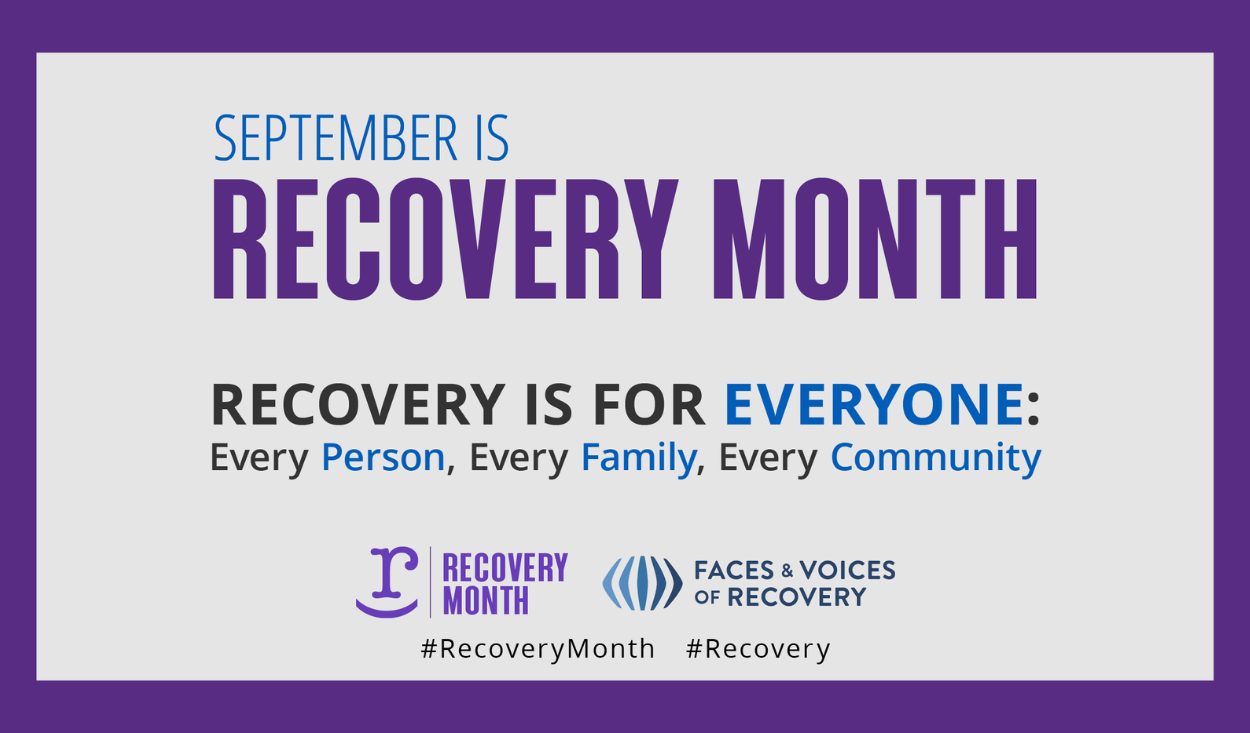 Introduction:
As September unfolds, it brings immense significance in the realm of addiction and recovery. September is designated as National Recovery Month, and right in the heart of this month, on September 20th, we observe National Addiction Professionals Day. These two observances are interconnected, as they both shine a spotlight on the path of recovery and the dedicated professionals who guide individuals along that journey.
National Recovery Month: Celebrating Every Journey to Recovery:
National Recovery Month, observed throughout September, is a time of reflection and celebration. It's a time when we honor the resilience and determination of those who have embarked on the challenging path to recovery. However, it's equally important to remember those who, despite their courageous efforts, lost the battle. National Recovery Month pays tribute to these individuals who, in their pursuit of recovery, encountered formidable challenges. Their stories remind us of the ongoing battle against addiction and the need for comprehensive support.
This year's theme, "Recovery is for Everyone: Every Person, Every Family, Every Community," carries a powerful message of inclusivity. It serves as a reminder that recovery belongs to all of us, transcending any boundaries or prejudices. At Safer Foundation, we wholeheartedly endorse this message, striving to eliminate barriers to recovery support, create inclusive spaces, and broaden our understanding of what recovery means for individuals with unique experiences.
National Addiction Professionals Day: Honoring the Champions of Recovery
National Addiction Professionals Day, celebrated on September 20th, is an integral part of National Recovery Month. It's a day dedicated to acknowledging the remarkable work of addiction professionals who play a part in guiding individuals through their recovery journey. These professionals work diligently to create a healthier future for everyone affected by substance use disorder.
At Safer Foundation, we extend our heartfelt gratitude to the Substance Use Professionals at our community and correctional centers. Their unwavering commitment to transforming lives and fostering resilience, hope, and stronger communities is truly commendable. They are the unsung heroes behind the scenes, adapting to the unique needs and stories of those they serve. These professionals are the backbone of a strong and proud recovery community, using evidence-based treatment and recovery practices to help individuals reclaim their lives.
Jamelia Hand, Vice President of Safer Foundation's Reentry Services Division and an addiction professional with over two decades of expertise, emphasizes "It's important to recognize that when we bridge substance use disorders/addiction treatment and reentry services, we're providing our clients with the best possible chance at successful reintegration. This approach is not just about words but the transformative power of action." This quotation encapsulates the core of the Safer Foundation mission and the profound effect it can exert on individuals pursuing a new beginning.
Resources for Support:
As we celebrate National Recovery Month and National Addiction Professionals Day, let us remember that recovery is a journey that belongs to all. Safer Foundation remains committed to fostering inclusivity and providing unwavering support for individuals on their path to recovery. We extend our deepest gratitude to the addiction professionals who dedicate their lives to helping others find hope, healing, and a brighter future. Thank you for being an invaluable part of this journey towards recovery and resilience.