Get Involved
From attending events to volunteering and donating, there are plenty of ways to get involved in our mission.
Donate Your Time
Each of our locations throughout Illinois and Eastern Iowa accepts the help of volunteer support. Volunteers are eligible to participate in:
Student + educational involvement
Job coaching + assistance
Open denominational support
Financial + monetary management seminars
Mental health + wellness support
To learn more and become a volunteer, please contact your nearest Safer Foundation location.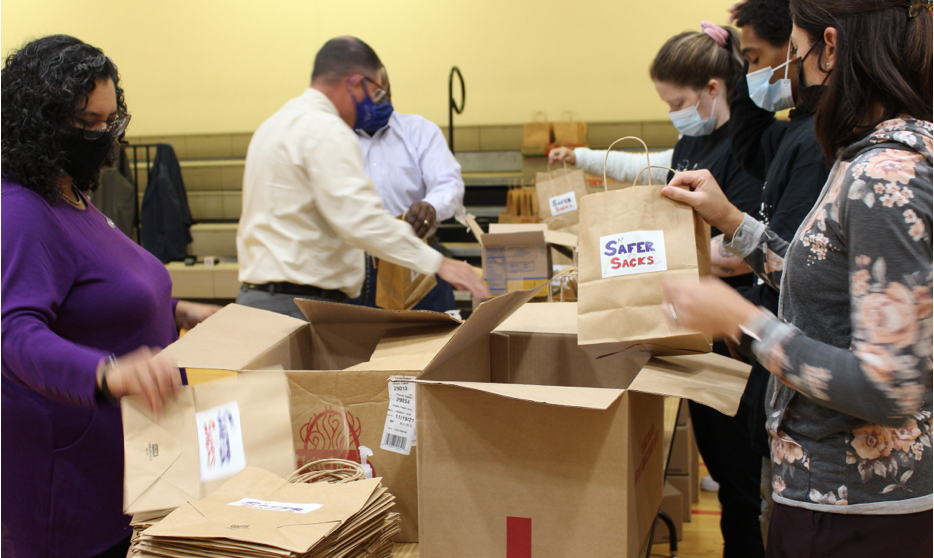 General Requirements
18+ years of age
Possession of a valid state ID or passport
Successfully completed background check and drug screening
Interpersonal and communication skills
Reentry from prison or jail or off parole/probation for at least one year (if applicable)
Experience working with justice-involved adults, juveniles, or substance abusers is a plus
Pace Institute Requirements
Successfully completed Cook County Department of Corrections screening
Commitment to at least one block of time (for example one day or evening) on a weekly basis for a minimum of six weeks
Adult Transition Centers Requirements
Successfully completed Cook County Department of Corrections screening
Successfully completed fingerprinting, tuberculosis test, and drug test post-IDOC screening
donate clothing
Professional clothing donations are key in helping our clients look the part in their search for gainful employment. We partner with Men's Warehouse for donations during the brand's National Suit Drive, but individuals are always encouraged to donate both men's and women's professional clothing as well.
request to donate
additional ways to give
In-Kind Contributions
We accept other non-monetary donations of work boots, electronics, laptops and computers, tools, household items, and toiletries. Donations can be made by mail or through drop-off at your nearest Safer location. For bulk donations, please notify location staff.
Contact Location
Planned Giving
You can support Safer Foundation with gifts of bequests, appreciated securities, life insurances, qualified charitable distributions, real estate, personal property, and retirement plans. Please reach out to our team about planned giving on a case-by-case basis.
Request Info
Prefer to donate by mail?
Send monetary donations to:
ICO: Safer Foundation
571 W. Jackson Blvd, Chicago, IL 60661