Workforce Development Partnerships – Why You Should Hire People With Records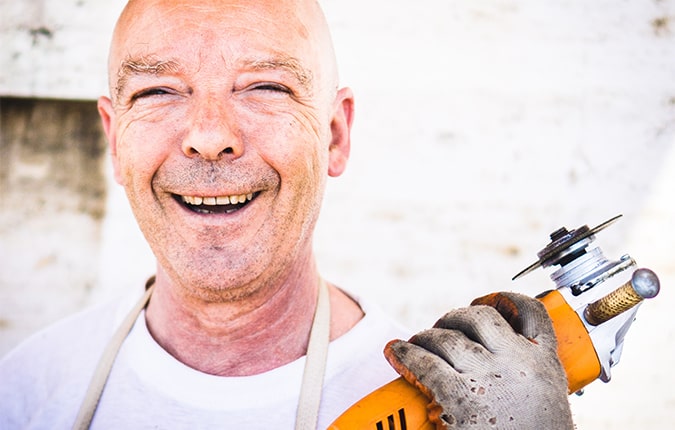 For employers with a growing workforce, an excellent way to shore up team resources while helping others with a hand up is through a workforce development partnership with Safer Foundation.
Hiring people who are formerly incarcerated or who have records—also known as justice-involved people—is a way to gain skilled, highly motivated team members who will be gainful contributors to your business.
Safer Foundation's Workforce Development Partnerships: A Win/Win
With Safer Foundation's workforce development partnership, you gain access to a pool of highly qualified and trained candidates—a win/win solution for your business and our organization. Public and private sector companies that partner with Safer Foundation offer employment opportunities that play an integral role in our clients' reentry—and in turn, help grow their businesses with an eager, dedicated workforce.
As the bridge between employees and employers, Safer Foundation has designed our workforce development partnerships to be beneficial for both parties.
Our candidates are:
Skilled in your industry
Pre-screened and pre-qualified
Equipped with the soft skills to succeed
Backed by Safer's support network
Highly motivated
Eligible to work in the U.S.
Available on your time
What Are the Benefits of a Workforce Development Partnership?
Safer's corporate workforce development brings skilled, trained, and motivated workers to the forefront of your recruiting efforts on your behalf. By working with justice-involved individuals, your business can:
Minimize ramp-up time
Onboarding new team members can be time- and cost-intensive, especially for smaller businesses. Safer's corporate workforce development program includes training and preparation of candidates so that your organization can spend more time focused on the actual work, and less time on tedious training.
Maintain a stable and productive workforce
Being short-staffed can be devastating to a company, and scrambling to hire new workers at the last minute is stressful. A company relies on its workers to survive and thrive, so having qualified workers that are dedicated and sincere—in addition to having a talent pipeline always at your fingertips—can make a huge difference.
Reduce turnover
Safer Foundation is successful in arranging more than 3,200 job placements for clients annually. Our justice-involved clients have proven themselves valuable, with a 75% client employment retention rate over one year. Because barriers to job reentry can be quite high and formidable, justice-involved workers are grateful for their opportunities and tend to work hard to keep their new jobs.
Save time and money
Paying recruiters and HR personnel to find and recruit new staff members costs money, and it also takes substantial time. On the flip side, Safer Foundation has a pool of potential workers that have been pre-screened, trained, and qualified by our trusted team. We serve more than 5,300 justice-involved clients annually. One of our main areas of focus is to match these clients with appropriate jobs—somewhere they can thrive and the business can also benefit. In short, we take the burden of recruiting and talent acquisition off your hands.
The Safer Demand Skills Collaborative (SDSC)
For our public and private partners in high-demand industries, we have also developed The Safer Demand Skills Collaborative® (SDSC). Through this employer-driven initiative, we work together to qualify, train, and place our clients into healthcare, transportation, construction, and other higher-paying occupations.
How does it work? Safer Foundation reviews the current job market for areas of need and opportunity. We then provide education and market-driven job training for clients to best prepare them for the road ahead.
Upon completion of training, our clients walk away with steady, competitive jobs, and our partners receive highly qualified employees who are ready to hit the ground running.
Education for High-Skilled Jobs
Additionally, Safer Foundation helps justice-involved individuals get the foundational education they need prior to finding employment. We have helped clients earn more than 300 High School Equivalency Diplomas (HSEDs) since 2019 alone, helping them obtain employment in the trades.
The following industries are common among our graduates, but we continue to seek out partnerships in additional fields:
Healthcare
Transportation, Distribution, and Logistics
Construction and Electric
Hospitality
Technology
For example, the medical field is in dire need of more healthcare workers. We train medical and nursing assistants, who can make $33,000 per year or more, home health aides, starting at $25,000 per year, and pharmacy technicians, averaging $33,000 per year.
Skilled trades are also in need of skilled workers. A qualified electrician can earn upwards of $91,000 per year. We also train software engineers and programmers, who are in high demand.
This vocational training pays off for all parties: We have calculated a whopping $18 return for the state for every $1 spent on employment and training initiatives.
Safer Foundation: A Workforce Development Partner You Can Trust
Founded in Chicago in 1972 by two former Catholic priests, Raymond "Bernie" Curran and Gus Wilhelmy, Safer Foundation is a reentry assistance provider for people with arrest or conviction records. Our goal is to remove the barriers to job reentry that reinforce cycles of crime and poverty and replace them with the tools and training needed to succeed. We are known throughout the community for helping justice-involved people get a fresh start and lead productive, happy lives.
Safer's partner network includes The Chicago Community Trust, United Way of Metropolitan Chicago, The United States Department of Justice, The United States Department of Labor, Illinois Community College Board, Regional Development Authority (RDA), and more.
With a staff of over 250 people, Safer Foundation is one of the nation's largest nonprofit organizations. We are headquartered in the city of Chicago, with four Chicagoland locations and one location serving the Quad Cities area in Davenport, IA.
Would you like to join Safer Foundation's workforce development partnership? Please contact us today at (312) 922-2200 for more information.