Case Study: The "Reformed" Social Worker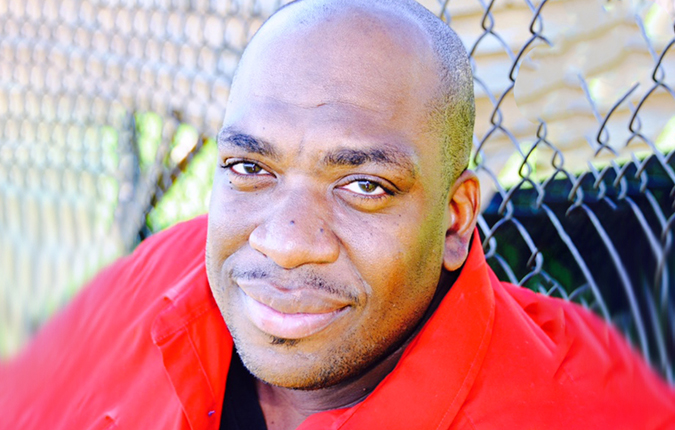 Every journey is different. Even the journey down the road to a better future. In celebration of Safer Foundation's 50th anniversary, we're sharing some of the incredible stories and successes our clients have achieved throughout our five decades of empowering formerly incarcerated individuals and reducing recidivism.
Meet Jeff W.
As the founder and CEO of Vision Leadership and Productions and the CEO of the Iowa-based non-profit, S.T.E.P. Quad Cities, Jeff W. intimately understands the importance of educating at-risk youth.
Through classes in behavior management training and motivational speaking, along with running an organization dedicated to opening opportunities to youth and families in the Quad Cities area, he has made a name for himself as the "reformed" social worker. Jeff dedicates his life to studying the effects of the criminal justice system on at-risk youth and is currently pursuing his PhD in Criminal Justice Administration. He even once worked as a program manager for Safer Foundation and today holds a seat on our Board.
We're a cause close to his heart, having once been an at-risk youth helped by our organization himself.
Where His Journey Began
Back in 1998, when Jeff was just 24 years old and newly released from prison, his previous hardships presented hurdles to his transition. "I had spent so long in solitary confinement that even when I was released, my mind still lived in solitary confinement," expressed Jeff. "Anybody could have came and had a conversation with me and it wouldn't have mattered."
Today, after years of working with the organization, Jeff understands that he simply wasn't in the right headspace to accept the full scope of assistance Safer Foundation provides. "If you're not really ready to make a change and do what you need to do, don't think you're going to go to Safer and all of the sudden they're going to throw you a parachute," explained Jeff. "What they will do is they'll provide you some tools, and you've got to pick them up."
He added, "When someone gets out of prison, I can talk to them for five minutes and tell you if he's going back, if he's ready, if he's done, or if he's on the fence. You've got to see a reason to stay out."
Jeff's reason became clear after initially working with Safer Foundation to find a job. Through our organization, Jeff grew under a rigorous curriculum that ensured he received the training and education necessary to succeed. Much of his motivation came from his assurance that Safer Foundation was truly there to serve him and others like him.
"Being a Black man, I went up to Chicago for one of their program meetings, and I was like, 'Wow, where did all these Black people come from?' And I mean that. I couldn't believe we were actually represented like that," recalled Jeff. "That was one of the biggest things I loved: The fact that there were actually people who looked like me, who had been incarcerated like me, who had in their youth been in trouble, and I never, ever felt anything but acceptance."
From Passion to Purpose
It's safe to say that after his time as a Safer Foundation client, Jeff's passion for studying criminal justice policies and procedures quickly became an ambition to get involved.
"On top of [Safer Foundation] having those tools for you, if you turn your life around, if you do what you need to do, you can even turn around and help out people who are in the same predicament," said Jeff. "To me, there's nothing better in the world than to give. If there was one thing I needed to do it was to give back in that space."
Jeff got that opportunity soon after his training was complete, joining the Safer Foundation team as a program manager for a truly full-circle moment in his life. Even today, he considers going from a client of Safer Foundation's to a team member to be one of his most valuable accomplishments. "I'm not a person that sugarcoats anything, and that was one of the best experiences I've ever had," expressed Jeff. "The connections I made are very, very genuine."
After working with our team, Jeff's goals for his future—and for how he could give back to others—only grew. "We always talked about touching the sky, but after being [at Safer Foundation], I felt like I could touch the stars. Because there's truly tangible results from watching somebody come in, go through the program, and do what they need to do," shared Jeff. He was inspired then to continue pursuing a career in social work with his own organizations, Vision Leadership and Productions and S.T.E.P. Quad Cities, where he continues to work and make an impact for at-risk youth in Iowa and Illinois.
One Word: Visionary
Asked today the one word he would use to describe Safer Foundation, Jeff would answer "visionary." He was not only empowered to improve his own situation, but he was also given the training and tools to help others improve theirs—and no one was more surprised than Jeff with how much this journey changed his life.
"When I started working there, I honestly didn't realize how well you can be supported [by Safer Foundation]. I didn't realize that kind of diversity actually existed or even could exist. I also didn't realize that I could act out that level of change myself with my own nonprofit," said Jeff. His nonprofit certainly does affect positive change for the Quad Cities area, dedicated to creating opportunities for youth and families through teachings in the fundamentals of science, technology, engineering, and math. He also remains actively involved with Safer Foundation as a member of our Board.
Now, with these incredible successes under his belt, Jeff is continuing to build his expertise by pursuing his PhD in Criminal Justice Administration. And, looking to the future of both Safer Foundation and S.T.E.P. Quad Cities, he sees a great need to bring more widespread awareness to the cause.
"People sometimes don't think of themselves as stakeholders when, in fact, they are. It's hard getting them to realize they are a stakeholder in this big old game called recidivism," explained Jeff. "Until they actually know someone who's been incarcerated, they look at [organizations like Safer Foundation] as a bunch of do-gooders. I think if they understood and realized that the person that's sitting in that cell is going to get out, is going to become your neighbor, is even possibly going to date your daughter, they'd realize, 'Maybe I do need to invest a little bit more and make people aware of these services.'"
Your Stake in the Outcome
That's the takeaway Jeff most wants community members to understand: "You have a stake in these outcomes." It is true for each of us, and something that our organization also recognizes as a serious hurdle for progress. Until we treat criminal and social justice as an issue that affects us all, we cannot address it at the scale it requires to create lasting change.
Fifty years into Safer Foundation's legacy, that level of awareness is something we still continually strive for—but with the help of people like Jeff, we get closer every day to paving the road to a better future for those willing to make the trek.
If you'd like to donate to make the road to a better future a broader and smoother journey, with more service offerings and avenues of opportunity for people like Jeff, simply visit our donation page.