Meet Demarcus: Turning Dreams to Reality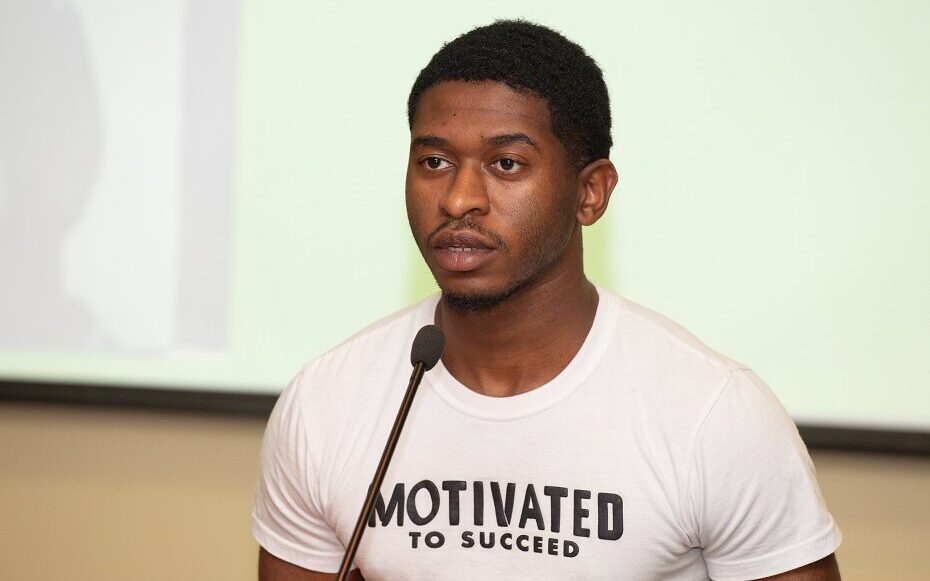 In the heart of Chicago, a remarkable young man named Demarcus has been transforming his life. At just 22 years old, Demarcus found himself facing the challenges of reintegration into society after being involved with the justice system. However, his story is not one of despair; it's a tale of resilience, determination, and the unwavering support of an organization that believes in second chances – the Safer Foundation.
Embracing Support and Seeking Change
Born and raised in the West side of Chicago, Demarcus faced the uphill battle of finding stable employment due to his conviction record. His grandmother, a long-time advocate for the Safer Foundation, encouraged him to seize the opportunity the organization offered. With dreams of creating a better future for himself and his family, Demarcus set his sights on obtaining his GED and finding a meaningful career path.
A Journey of Transformation
Demarcus' journey with Safer Foundation began with obtaining his State of Illinois High School Diploma through the Youth Empowerment Program (YEP). This achievement served as a testament to his determination and opened the door to new opportunities. He also participated in a photography cohort at YEP, where he honed his skills, created a portfolio, and developed a website. These experiences not only built his confidence but also empowered him to dream bigger.
Pursuing a Passion in Information Technology
Driven by the desire for a career that allowed flexibility, growth, and stability, Demarcus set his sights on the field of Information Technology. Recognizing the transformative power of technology in today's world, he enrolled in Safer Foundation's IMatter program. Here, he embarks on a 6-month IT cohort, equipping himself with the skills and knowledge necessary to excel in this ever-evolving industry.
A Bright Future Beckons
As Demarcus dives into his IT program, he is not merely learning skills; he is building a foundation for the future. Upon completion, he will obtain a certification that opens the door to a career, providing him with the means to support his family and invest in his dreams. What makes this journey even more inspiring is that Safer Foundation provides this program at no cost, supporting Demarcus with weekly stipends as he pursues his goals.
A Beacon of Hope and Inspiration
Demarcus' story did not go unnoticed. He recently had the honor of sharing his inspiring journey at an event hosted by ScaleLit at the Harold Washington Library. Here, he met Secretary of State Alexi Giannoulias, a moment that underscored the significance of his achievements and the impact of organizations like Safer Foundation in transforming lives.
A Call to Action
Demarcus' story is a testament to the power of second chances, the importance of support systems, and the boundless potential within every individual. His journey with Safer Foundation exemplifies the organization's mission to empower those with arrest and conviction records, providing them with education, employment opportunities, and a pathway to a brighter future.
To those facing similar challenges, Demarcus provided a powerful message about how Safer Foundation gave him the tools and confidence to believe in himself. He firmly believes that, with determination and the right support, anyone can overcome obstacles and achieve their dreams.
Safer Foundation continues to be a guiding force, illuminating the path to a brighter tomorrow for individuals like Demarcus, proving that every dream is within reach, no matter the obstacles in the way.
If you'd like to donate to support Safer Foundation's mission and provide services to individuals like Demarcus, simply visit our donation page.